Adding flying saucers to Type Raiders has proven to be quite difficult. It took several very different approaches before I settled on the right technique.
Making a flying saucer by itself can be quite easy. The basic Devastro saucer, for instance, is actually a photo of a cooking pot.
So first thing I tried was doing the same for Type Raiders. But after a few moments it turned out that a closeup photo of a small object just doesn't match the precisely looking buildings and ground textures. It's completely out of scale.
The next technique I tried was sculpting clay. I was quite optimistic when I was buying the clay, I still had hope when I unpacked it, but I lost it all when I saw the result on screen, floating above the buildings. I need them to look like they come from another world, but not like that, thank you.
Next experiment – design a set of saucer silhouettes, then fill them in using various textures and scaled down photos of round objects in Photoshop. Again, had pretty high hopes for this but, again, it just didn't work that well. I'd actually give this technique 6 points out of 10, but for such an important element of the game I needed a clear 10.
Here's the sheet with the silhouettes I made: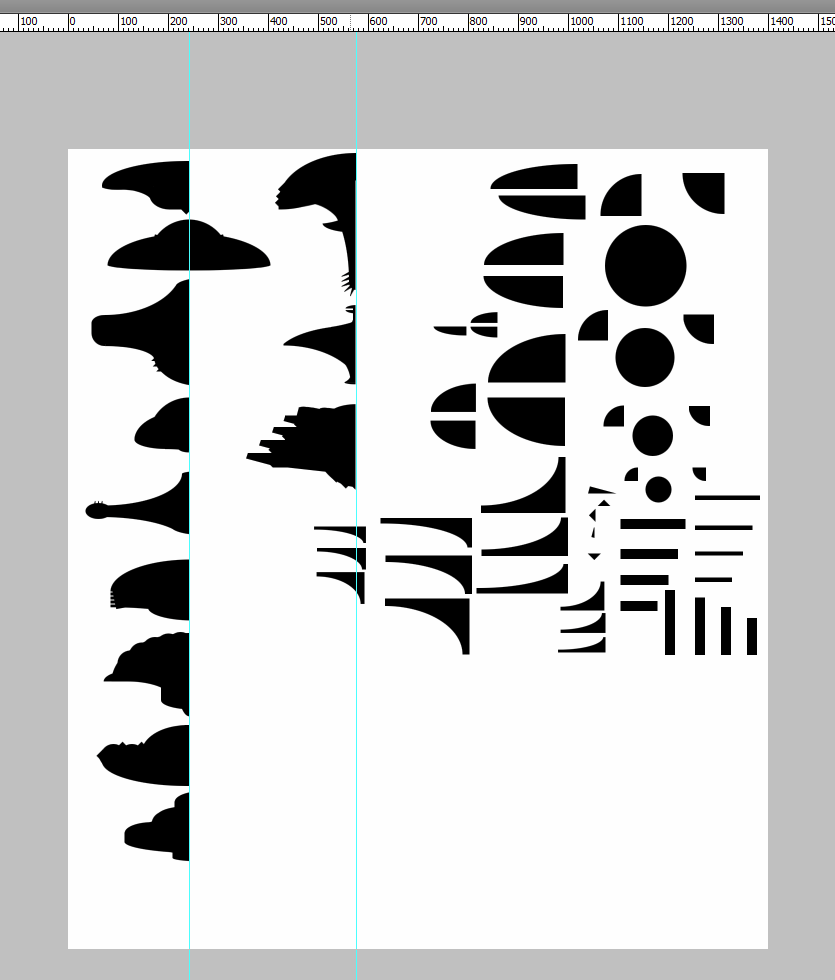 Guess which one is from Earth vs. Flying Saucers?
I still liked those silhouettes though. Given that they were just combinations of basic shapes (as can be seen in the image above), they looked really nice. What could be done with them? Well, how about taking them to the 3rd dimension? Ha! I could take those, convert them into vector shapes, rotate them around the Y axis, set a solid material for the resulting object, pass it through a high quality raytracer and voila – a virtual 3D lathe for extraterrestrial craft!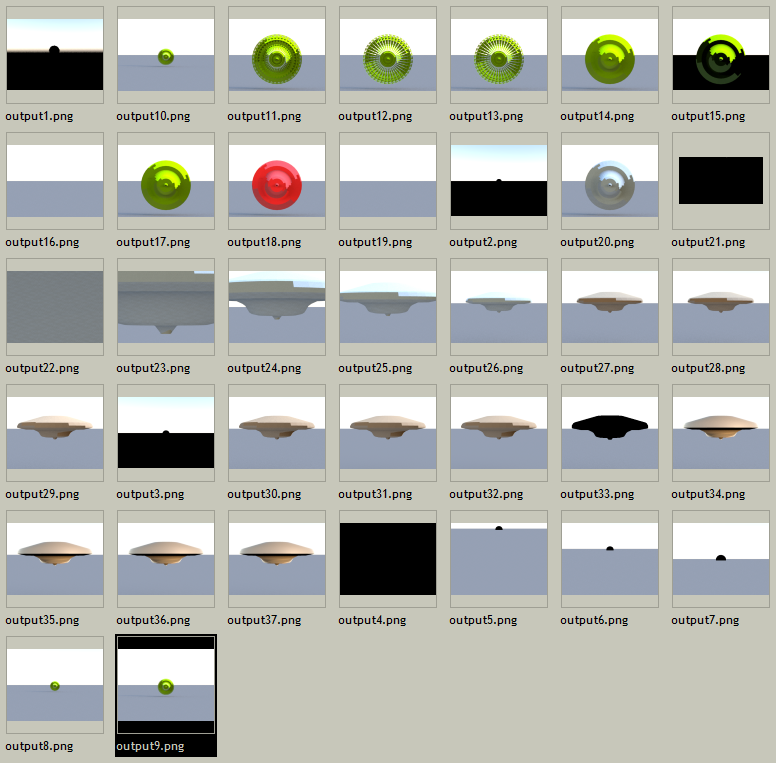 No, that's not it. Stupid 3rd dimension, work! Or I squash you back into 2D!!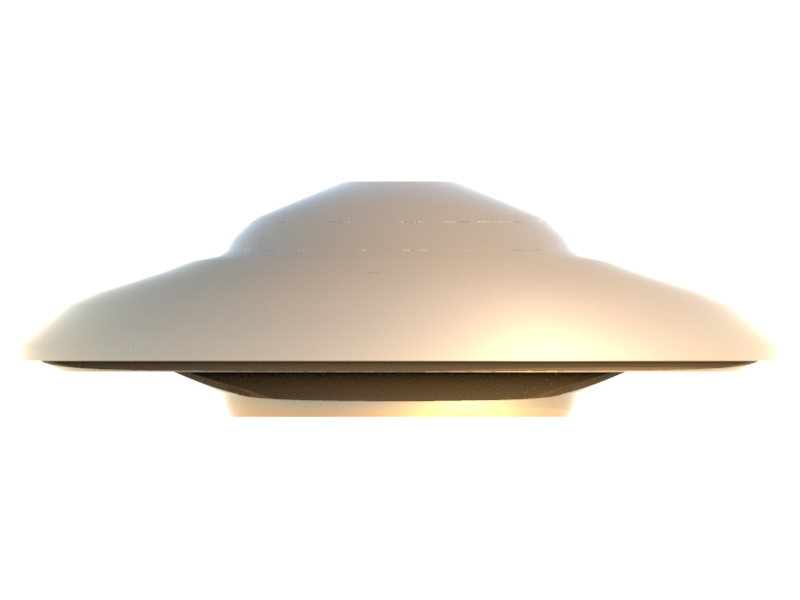 We come in peace. We come in peace. We come in peace.
I won't show you the mockup screen I made to see how it looked inside the game, since it still needs some refinement, color calibration, lighting, animation and some widgets mounted on top but trust me – it looks awesome. And I can make new saucers in minutes.
Now if you excuse me – I'm off to watch Mars Attacks! yet again, this time taking snapshots of the saucers to make more silhouettes.