Tiny Player for Mac version 1.4.0 is out now. This update brings cover art in the main window. Use the horizontal split divider above the playlist to adjust.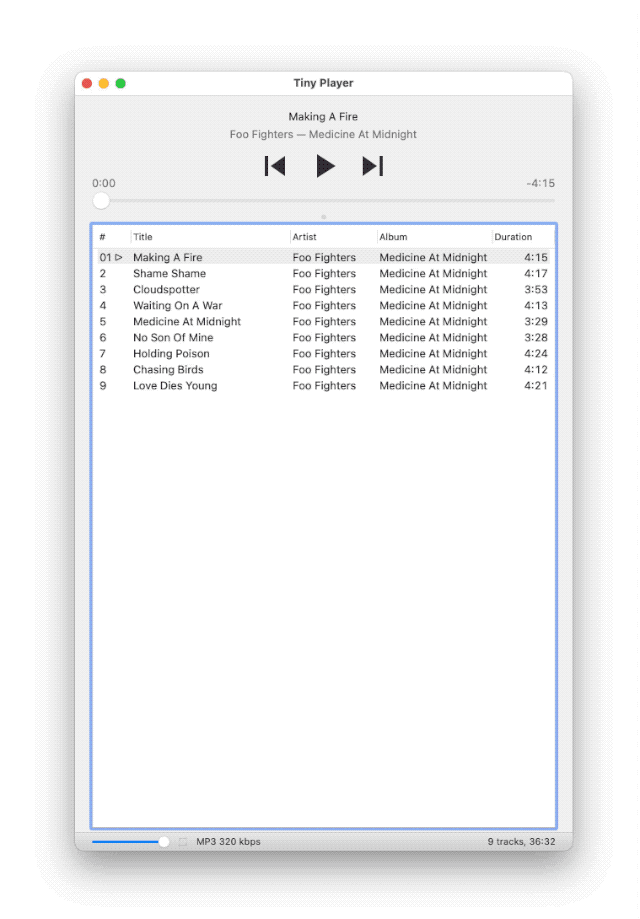 Drag the divider all the way down to collapse the playlist completely and show just the playback controls and cover art.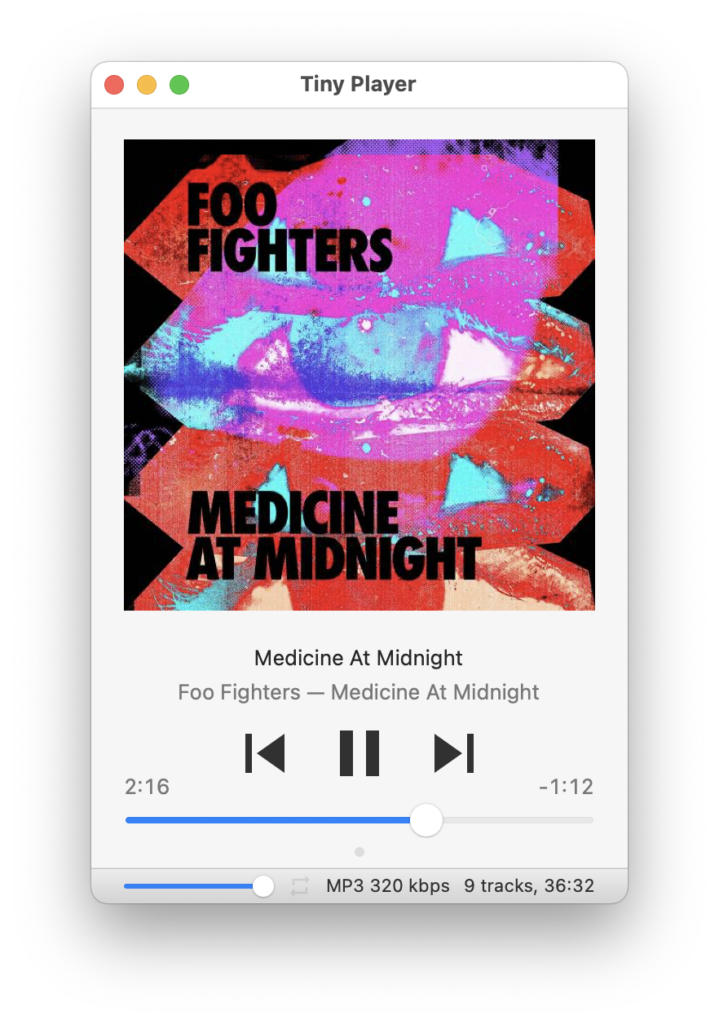 And of course going 100% tiny is still an option, too.