Tiny Player for Mac version 1.3.0 is out now. This update brings the following improvements:
Control center and media keys support
Customization of displayed track information
Fix sorting of files dropped on Dock icon
Winamp-style keyboard shortcuts (ZXCVB)
Drag playlist items into other apps as files
See the full changelog for more details.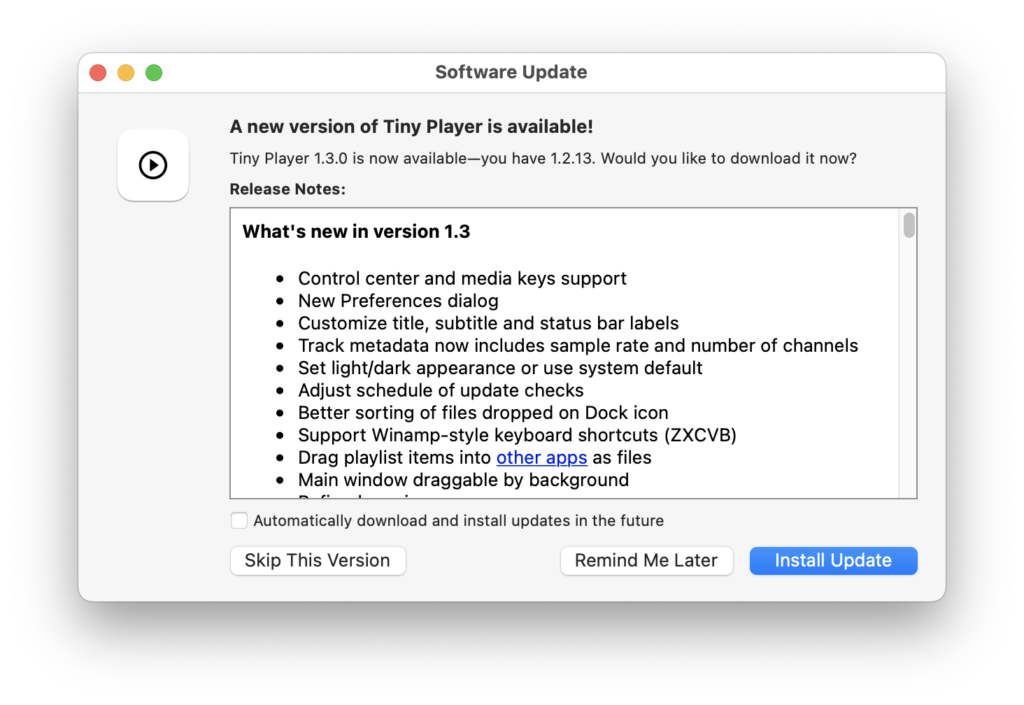 UPDATE: version 1.3.5 is out now with some fixes.