Another Blender practice session! This one took a few hours and I'm quite happy with the result.
It's the house from the opening scene of Ed Wood.
I took two screenshots from the scene as the camera moves in towards the house.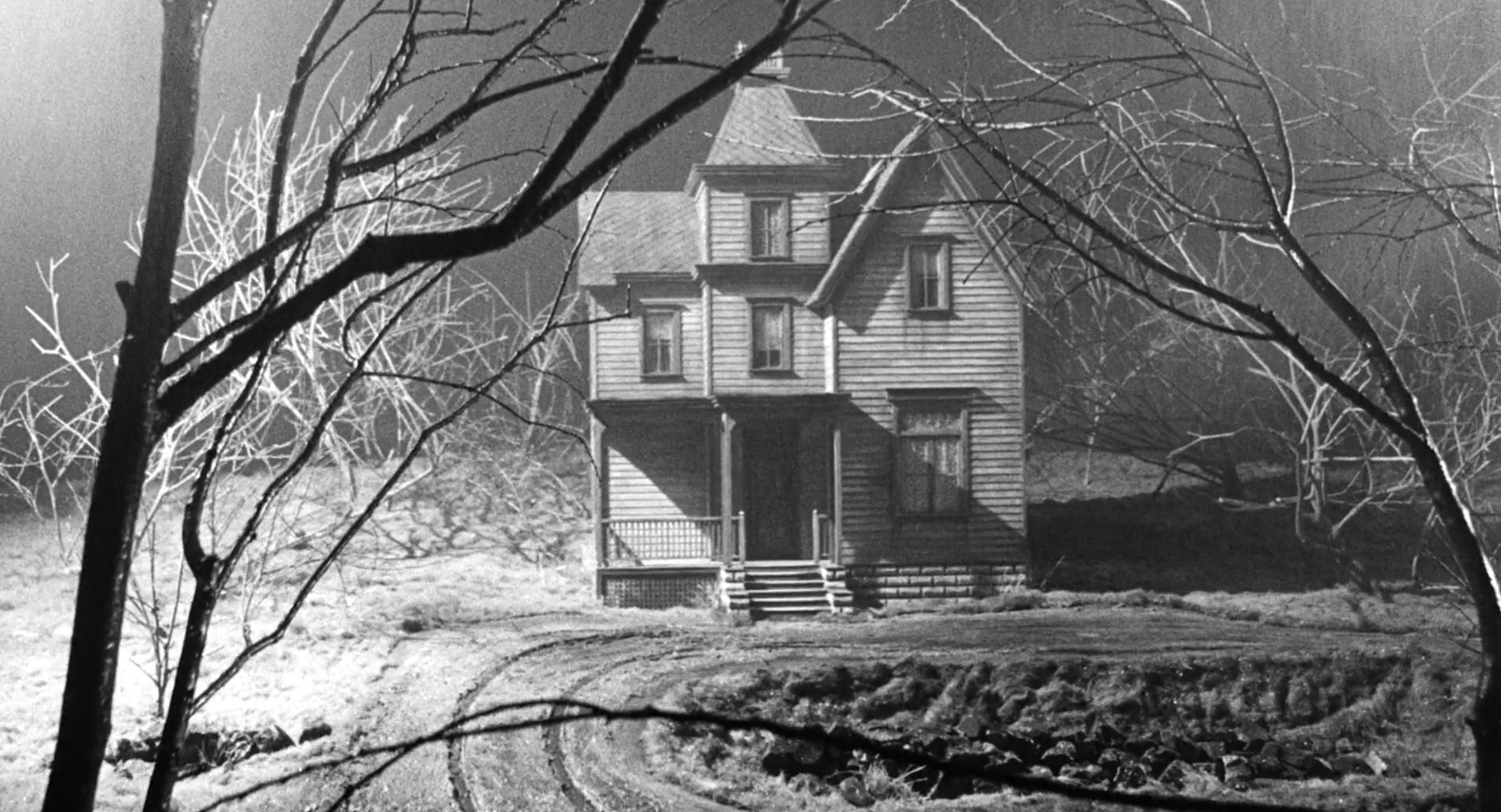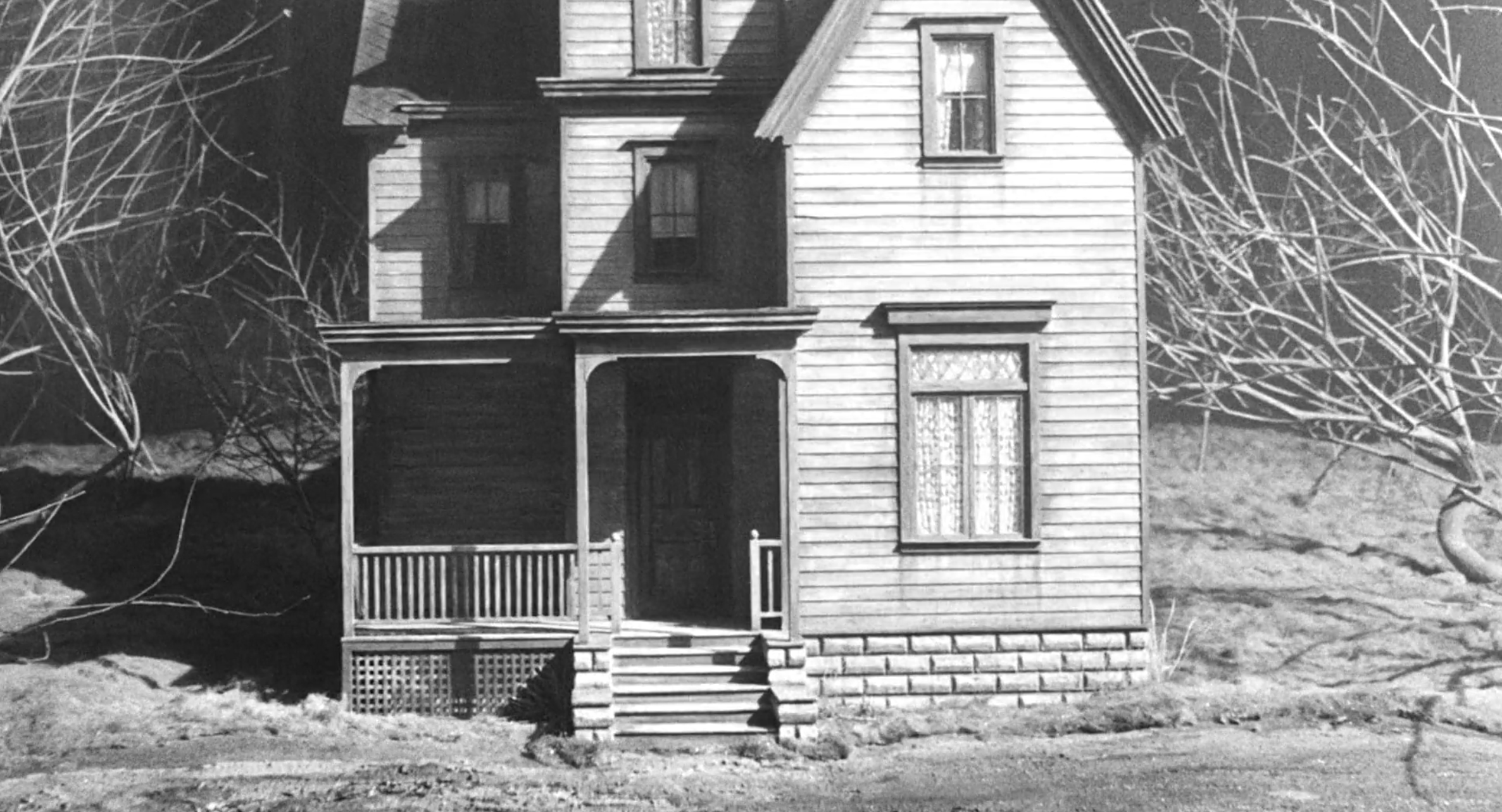 I decided to do all my modeling based on those. I started by adding two cameras and attaching a screenshot to each of them using Blender's "image empty" object.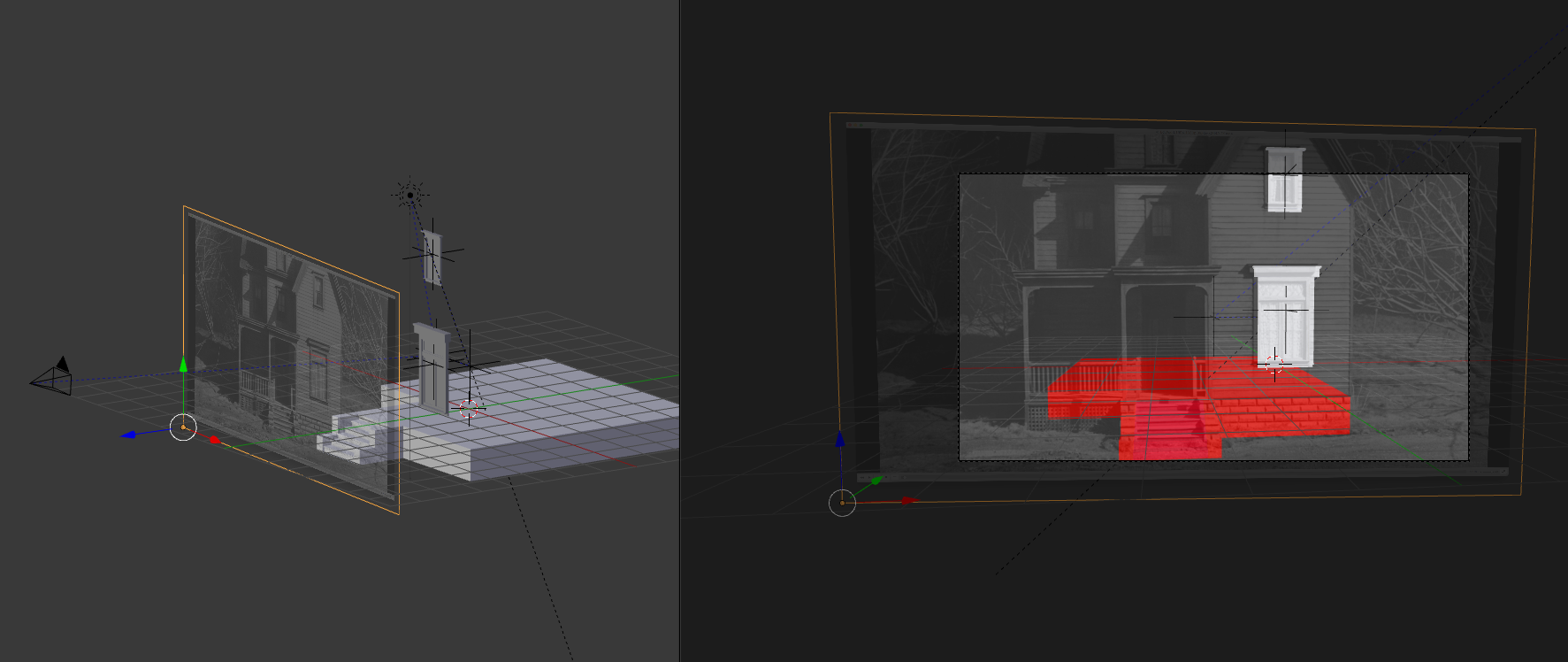 Matching the camera views and the model to both screenshots at the same time was quite difficult. Matching the lighting was even harder since it's a night scene with lightning effects.
Final result: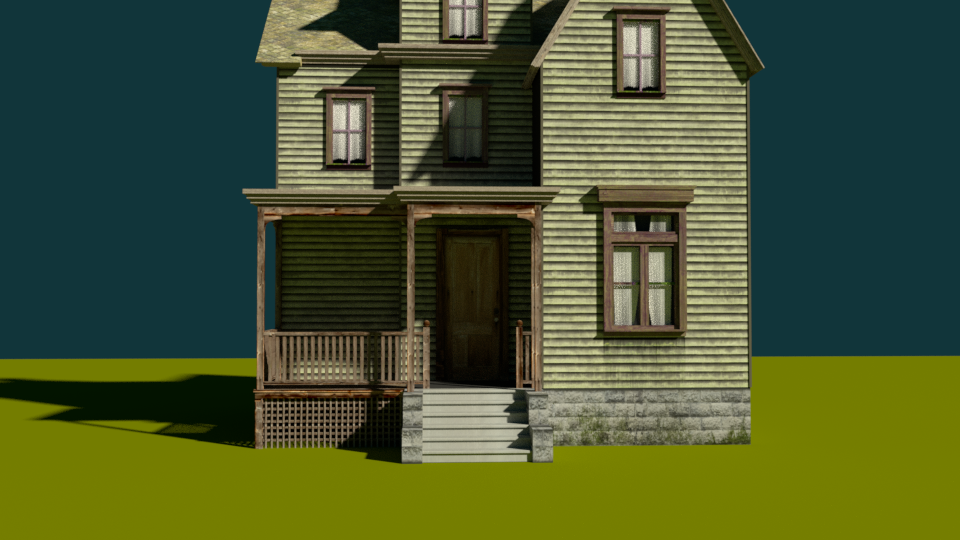 Reference shot #1 for comparison: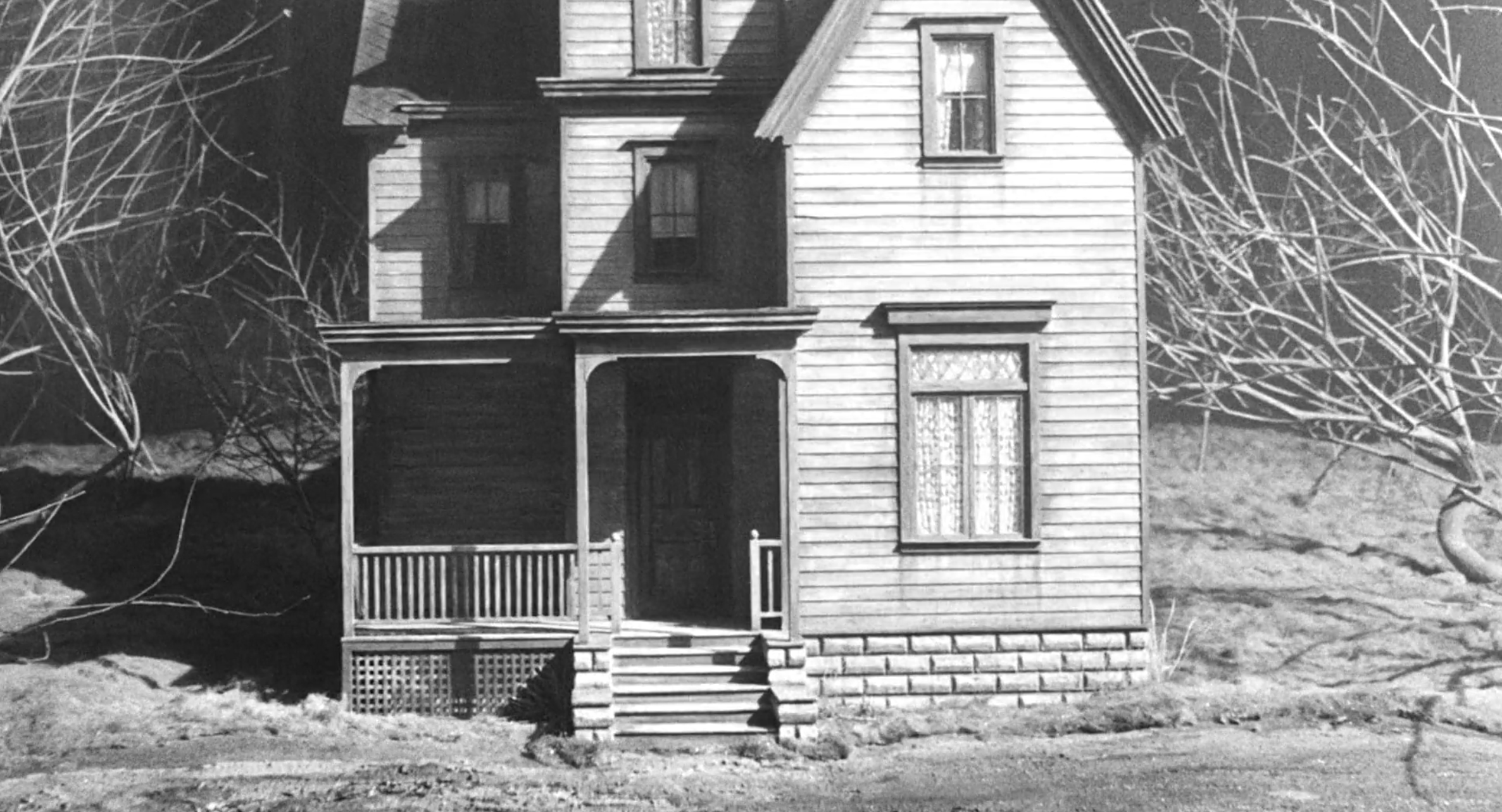 Subtle shadow mismatches show that my model isn't 100% accurate, especially when it comes to depth. But let's be honest, this is Ed Wood we're talking about, so they probably had the lighting all wrong.
If I could devote any more time to this project I would probably model the terrain around the house a bit, add some trees, grass and dynamic lighting to match the movie scene. Also the texturing is pretty basic and not very accurate – another pass with manually painted details and wear & tear would be nice. Next time!