I hate iTunes. So I decided to write my own music player.
Wait. I already did that.
So I did it again. Today I'm releasing Tiny Player for Mac, another simple music player. Tiny Player for Mac makes it super easy to play music on your Mac and keep a playlist of the things you've been listening to lately.
Drag, drop, boom! I mean play.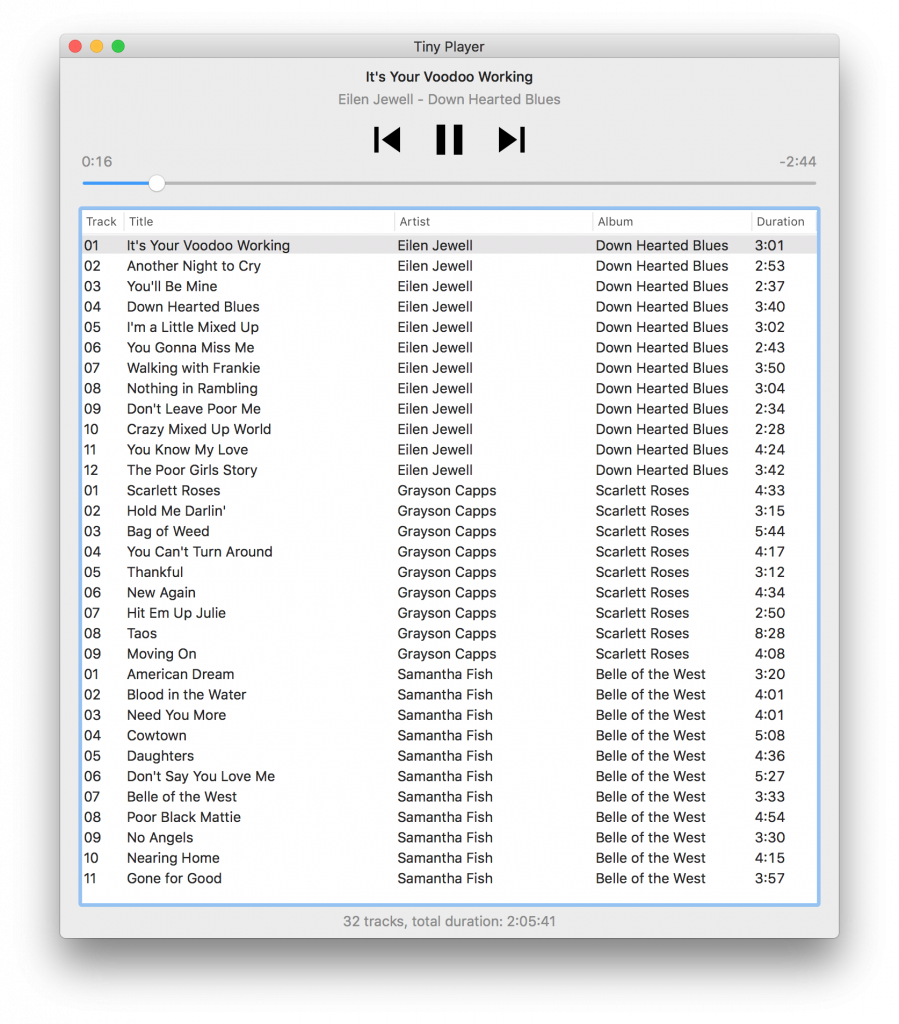 For discussion, see the Hacker News announcement thread.