Adding more variety and detail to the saucers. Finally.
---
The original Devastro had only one type of saucer. Granted, it came in two colors, but it was the same shape. It was based on a photo of a physical object (something from the kitchen I think).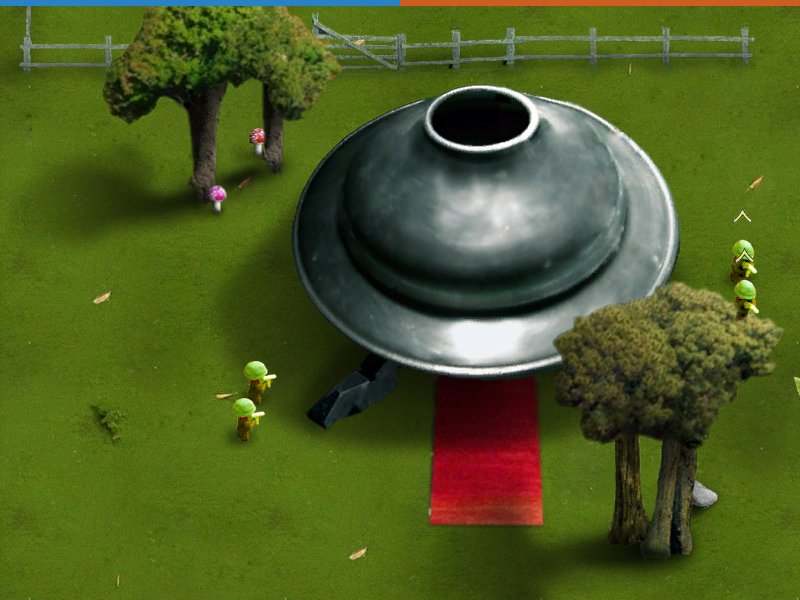 ---
For Type Raiders, I made several different 2D silhouettes in Adobe Illustrator, processed the .ai files with Python to turn them into 3D meshes and then rendered those using a Java-based renderer called Sunflow. That worked quite well, thankfully.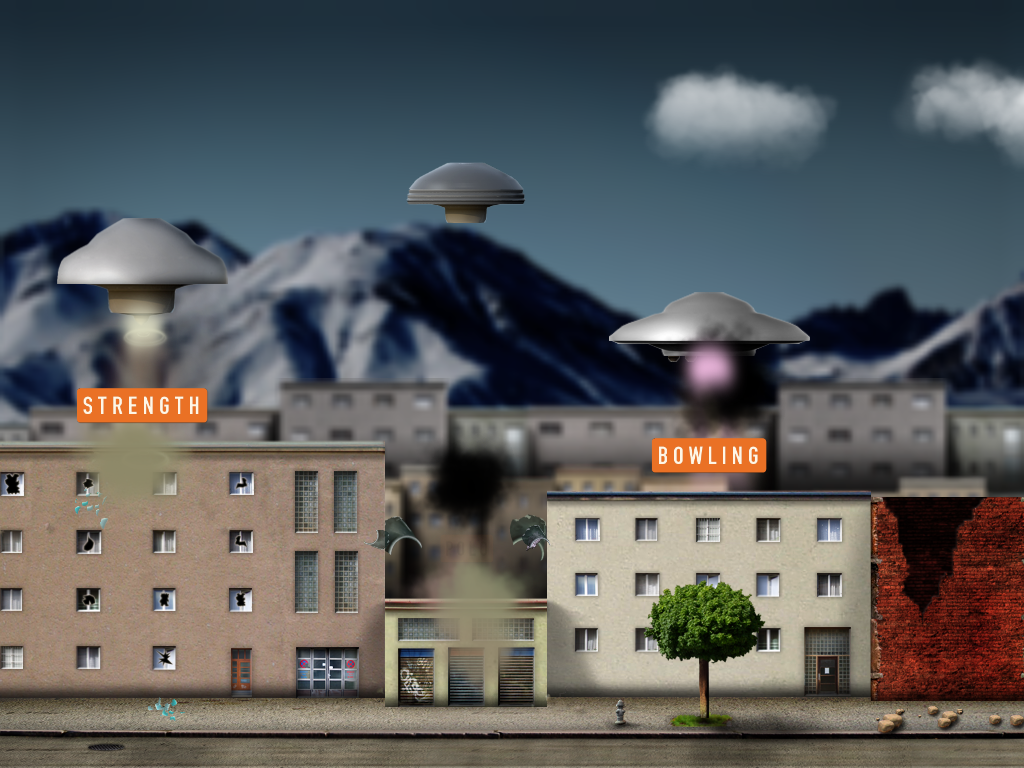 ---
Now I'm using Blender for everything. Making the silhouettes, generating 3D meshes and rendering. I use PBR materials to give the saucers a scratched, banged up look.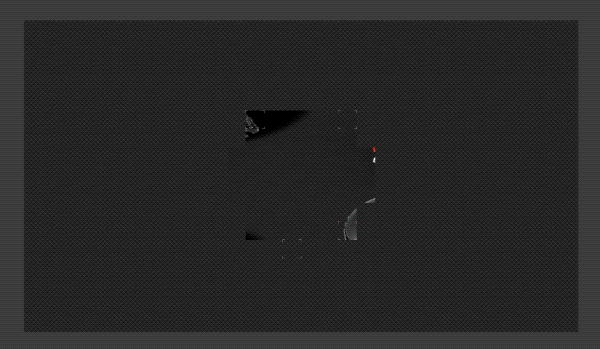 It's work in progress but I'm already quite happy with these.
The new Blender "cloth brush" tool was handy for making realistic looking, sloppily rolled out rugs. They too, as the saucers, look a bit used. God knows what liquids have been spilled on them throughout the universe…
♫ Turn every invasion
into a special occasion…
…with rugs!
So let's take one more look at the entire saucer lineup: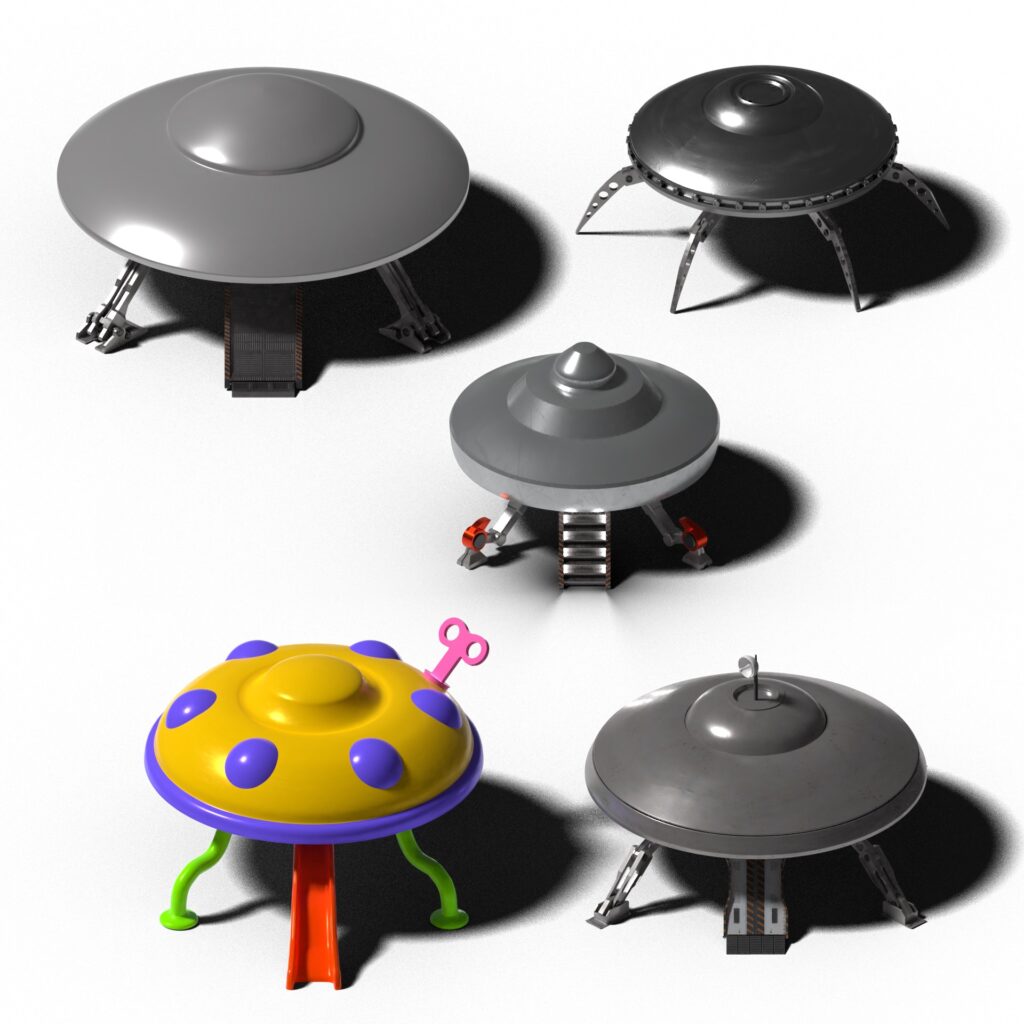 Oh look, a Fisher Price™ Saucer! Not 100% sure what to do with it yet but it's going in. I can
treat it as a regular saucer
use it for the "final boss" battle
hide it somewhere as an easter egg