It is time to start building the environments. I've been collecting lots of inspiration all over the web. I had folders with hundreds of images that I found interesting and wanted to keep as inspiration for the game.
Last week I sorted through it all and selected what's going to become my template for making actual game art.
I was hesitant to invest time into this at first, given that none of the images will go into the game. It's just stuff for inspiration, right? After a while though, the overall tone started getting under my skin and looking at the result, I felt very inspired and motivated.
Here's a moodboard for the first environment. It is based on US rural areas of the 50s and 60s.

And part of a "nature" moodboard for trees & rocks: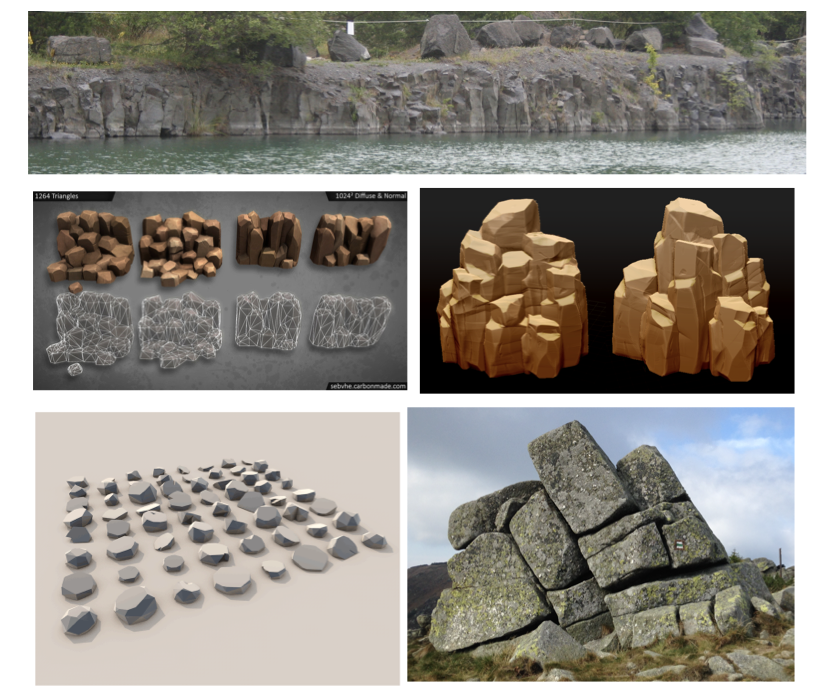 I'm going to use those to make a list of models to create, do a first pass of blocking out the rough shapes and add them to the game for testing. Next step is to dial in the color palette and fill in the details and textures.