Earlier this year I purchased a pair of Adam Audio T7V speakers. They replaced a pair of Edirol MA-15Ds and it was obviously a big step up.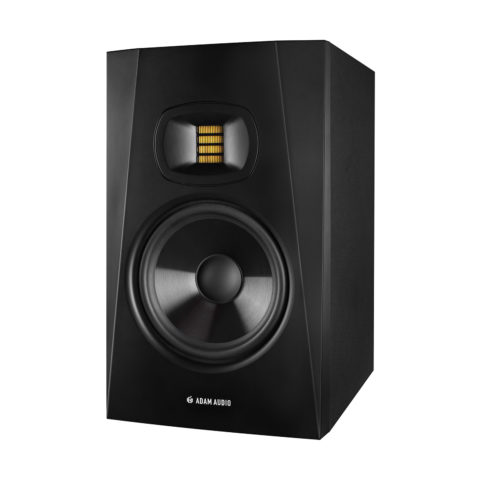 The speakers look very elegant and clean. It seems a bit like they were deliberately designed to look more simple than some of the higher models – bass port, on/off switch and indicator are all on the back. Nothing wrong with that though, I like the design a lot.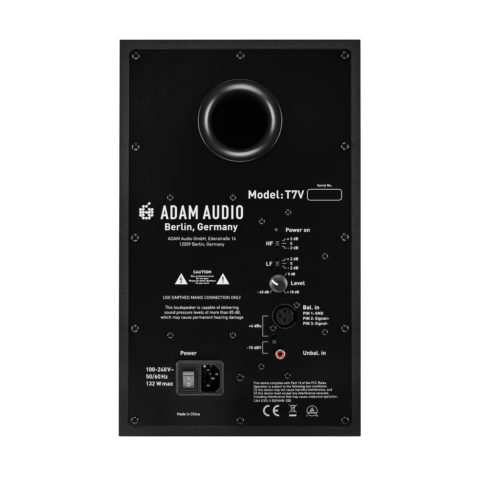 I love the sound. There's so much detail and depth. I keep revisiting my favourite tracks just to hear all the new things I can discover. The signature "ribbon tweeters" are awesome and I doubt there are any higher frequencies I'd ever be able to hear from any speaker at all.
There's more than enough power for my small semi-treated room. My desk was just big enough to let me put them in the proper "triangle" layout. I couldn't resist adding a subwoofer. Not a necessity for 7″ speakers in a small room but a good way to bring up some lower frequencies and more punch to some heavier music. This 2.1 configuration brought me some disappointment at first.
My sound interface was plugged into the sub and the speakers were connected to the sub's output, just like the manual said. I tried to level things out using the sub's crossover and volume knobs. This turned out to be very hard and frustrating. I couldn't find a balanced "flat" setting.
Then I figured out a much better way. I plugged the speakers into the sub's other input! Both the inputs are just soldered together so the T7Vs effectively get untouched source input. I can easily tune the sub without affecting what goes into the speakers. Win!
Overall I'm really happy with this new setup. Great sound for a great price.
★★★★★ / ★★★★★