Got an Ouya. My plan is to make an Ouya port of Devastro. As of now the game already runs on the device, rendering works, sound works and performance is mostly OK.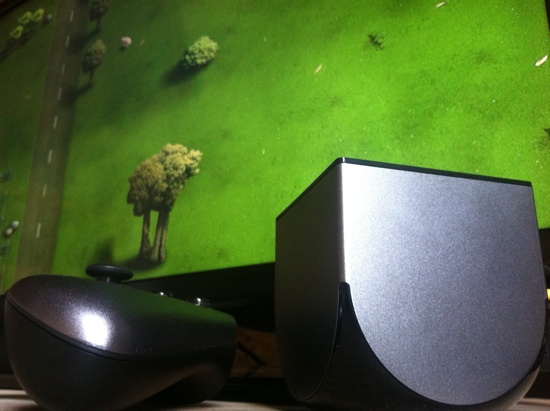 I made some notes when I was working with the console:
The device
Touchpad? Discovered it only by accident.
Network setup not 100% flawless, wrong IP reported for ethernet, Wi-Fi didn't work.
Preloading games on first start?? Let me pick!
UI has almost no animations. Add a fade in effect for images, do more caching, screen transitions.
Downloads paused when game starts, then RESTARTED on exit? No resume?
Controller buttons make cheap clicking sounds.
Fan noise actually louder than my iMac. My phone is faster and doesn't need fans.
Development
Debug over LAN works!
After a lot of code juggling, desktop & mobile versions both run and share most of the code.
Game is very slow to start, don't know why. Then runs at 60FPS.
Eclipse still king at refactoring but Xcode so much nicer in general.
Would like a developer option to disable (controller) sleep
Next
Read controller input!
Make game startup faster
Simplify level selection
New team selection code
Fix known issues with enemy AI
Ouya specific tutorial level